Make a Difference for Our Seniors
Contribute Funds
We deeply value the support and contributions from our incredible community members and businesses. Your generosity plays a pivotal role in the growth and vitality of the center, enabling us to implement necessary enhancements, introduce exciting new recreation opportunities, and extend our reach to serve as many seniors as possible.
To make a meaningful impact, we offer three convenient ways to donate. You can choose to send a donation via mail, ensuring your contribution reaches us securely. Alternatively, you have the option to visit our center in person, where we gratefully accept donations and personally express our heartfelt appreciation. For the utmost convenience, we also provide an online donation platform that can be accessed by clicking here or scanning the QR code below. This digital gateway empowers you to make a direct and secure contribution, allowing your generosity to resonate with immediate effect.
Your donations serve as a catalyst for positive change, enabling us to enhance the lives of our cherished seniors and create a nurturing environment where they can thrive. Together, let's continue building a stronger and more compassionate community that uplifts and supports our senior population.
Donate using our QR code: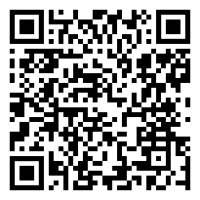 Get Involved
Volunteer at the Center
At the center, we wholeheartedly embrace the spirit of volunteerism and warmly invite individuals like you to become an integral part of our vibrant community. We offer a diverse range of rewarding volunteer opportunities that encompass event preparation, fundraisers, and invaluable assistance with day-to-day activities at our center.
If you're eager to make a difference and lend a helping hand, getting involved is easy. Simply fill out our convenient online application, which allows you to express your interest and share your skills and availability. Alternatively, we extend a warm welcome to visit us at the center, where our dedicated team will guide you through the volunteer application process, ensuring a seamless and personalized experience.
By joining our dedicated volunteer team, you have the power to bring joy, support, and enrichment to the lives of our cherished seniors. Your invaluable contributions enable us to create meaningful experiences, foster a sense of community, and enhance the services we provide. Together, let's forge a brighter future for our senior community through the transformative power of volunteering.
Food Service Volunteer
If you are interested in making a meaningful impact through our Meals on Wheels delivery service, we invite you to reach out to us at the center by calling 423-543-4255. As a Meals on Wheels delivery volunteer, you play a vital role in ensuring that nourishing meals reach those who need them most. To maintain the utmost safety and security for our recipients, all Meals on Wheels delivery volunteers are required to undergo a background check conducted by the First Tennessee Human Resource Agency. Currently, we are actively seeking compassionate individuals who are willing to serve as drivers, enabling us to fulfill our commitment of providing meals to all who require this vital support. Join our dedicated team today and help us make a difference in the lives of those in need.